Girls' Jeans Gallery
When you're looking for girls' jeans, they're one item that's easy to find. Jeans are a ubiquitous part of fashion; they're made in all sizes and styles and designed for men, women and kids.
Jeans for girls come in a variety of cuts, from skinny legs to straight legs. Choose light or dark denim, plain jeans or an embellished pair. When it comes to girls' jeans, you'll find as many different styles as you can imagine.
Skinny Jeans for Girls
Skinny jeans are exactly that -- made with skinny legs that fit closely. Pair these casual pants with a soft colored cardigan and you're all set for spring or fall.
Dress Them Up or Down
Add ruffled white socks and Mary Jane shoes and suddenly, her look isn't as casual, even with a tee.
Girls Jeans For Outside Play
What's better on a fall day than falling back into a pile of crunchy leaves?
Smart Accessorizing
Young fashionistas can add their own unique touches to their outfits. They'll get to showcase their own style and learn what they like.
Pretty Touches
Parents can find jeans with feminine touches like flowers, butterflies and hearts embroidered into hems and on back pockets.
For Everything She Likes to Do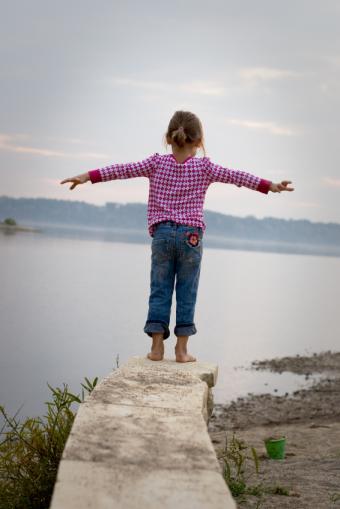 Whether she wears her jeans to school, on playdates, on weekend outings or on camping trips, she'll love the versatility and ease that jeans offer.
Want more girly fashions? Try the girls in dresses gallery.